Punta Gorda Car Accidents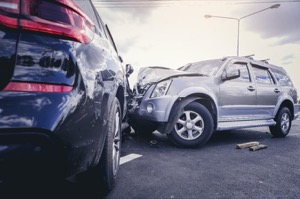 Punta Gorda is a relaxed atmosphere community located in Charlotte County, Florida. It is a mix of upscale homes with boats docked in the backyard and more affordable residences near Charlotte Harbor and the Gulf of Mexico. South of Sarasota and north of Fort Myers, Punta Gorda is a well-traveled area, with quick access to Interstate 75 and Routes 41 and 17. As the population continues to grow, so too has traffic and the risk of a Punta Gorda car accident.
According to a recent Traffic Crash Analysis report released by the City of Punta Gorda, local police reported a total of 710 Punta Gorda car accidents in the city, of which:
44 percent occurred at intersections
27 percent occurred on roadway other than that an intersection
There were also 9 bicycle accidents, 5 pedestrian accidents, and 11 motorcycle accidents included, as well as more than 200 parking lot crashes.
The total number of crashes reported in 2019 marked a 12 percent increase compared to the year before.
Any injured person in a local crash should contact a Punta Gorda car accident lawyer as soon as possible. Florida is a no-fault state, but that does not mean you will have an easy time getting a fair payout from your insurer.
If you have serious or disabling injuries; for example, those that limit a major body function for more than a couple weeks, leave you in significant pain, or with extensive scarring. You may have a claim to pursue compensation from the other driver's insurer or your own uninsured/underinsured motorist carrier. An attorney can help you determine the viability and value of your case and negotiate a fair settlement on your behalf. Few car accident cases go to trial (often they can be settled without litigation). Our dedicated Punta Gorda accident lawyers are skilled settlement negotiators and are prepared to take your claim to court if necessary.
Top 5 Most Dangerous Intersections in Punta Gorda
As noted by the National Highway Traffic Safety Administration, intersections are dangerous for several reasons. Mostly, it is because they are the points at which two or more vehicles cross each other, and activities such as turning right, crossing over, and turning left have the potential for conflict – which results in a higher likelihood of a crash.
Other factors that come into play include:
Illegal maneuvers (running red lights, failure to yield, etc.);
Driver distraction;
Speeding;
Aggressive driving.
According to local police, the most accident-prone intersections in Punta Gorda include:
Tamiami Trail at East Marion Avenue
Aqui Esta Drive at Tamiami Trail
Carmalita Street at Tamiami Trail
Maud Street at West Marion Avenue
West Retta Esplanade at Tamiami Trail
Of the 710 crashes reported to police in a single recent year, a total of 94 injuries resulted, including 10 that were debilitating and one that was fatal. Of all the vehicle occupants involved in Punta Gorda car accidents, nearly 17 percent reported personal injuries.
Three-fourths of all police-reported crashes in Punta Gorda occur in "Zone 1" of the city, the northern sector along the Peace River through which Tamiami Trail runs. Police report stepping up their traffic patrols in this area in recent years, as well as the Charlotte County Sheriff's Office and the Florida Highway Patrol.
Do I Need a Punta Gorda Car Accident Lawyer?
If you are involved in an accident where the other driver was at-fault – even partially so – they may be liable to pay you damages. But to collect more than your personal injury protection (PIP) coverage (up to $10,000) from your own policy, there are certain criteria you must meet and specific steps you need to take.
It is generally unwise to try to negotiate or even speak with the other driver's insurer to file a claim before you talk with a Punta Gorda car accident lawyer first. That's because an attorney can help you figure out:
Whether you're entitled to collect damages
How much compensation you may be owed
You may have the police report and bills from the auto shop and hospital, but if you have serious injuries – broken bones, a head injury, required any surgery, etc. – that likely is not adequate to calculate the full extent of your damages.
Some types of compensation to which you may be entitled:
Future medical costs. You may need additional follow-up care, and the other driver's insurance could cover this.
Reduced earning capacity. If your injury has impacted your ability to earn, do your job, or make a living – whether on a short-term or long-term basis – you may be entitled to collect damages for this.
Pain and suffering. Crash injuries and recovery can be incredibly painful. You may be entitled to recover significant damages for this.
Loss of consortium. If your relationship with your spouse or minor children has been substantially impacted by the injuries you sustained in the crash, they may have a claim for loss of consortium damages.
If the other driver had umbrella coverage (also sometimes referred to as excess coverage), you might be able to collect liabilities that exceed most standard car insurance policies. If the other driver was on-the-job at the time of the crash, you might have grounds to collect from their employer (under the legal doctrine of respondeat superior). If the other driver does not have insurance (as required by law) or does not have enough insurance to cover the full extent of your damages, you may need to file an uninsured/underinsured motorist (UM/UIM) claim with your own insurer. These are all things on which a car accident attorney can advise you.
Contact Our Punta Gorda Car Accident Lawyers
Call or email the Garvin Injury Law today for a free consultation, and we will evaluate your claim and determine the appropriate course of action. We have offices in Fort Myers, Naples, and Key West and have been handling accident cases in Punta Gorda, Florida, for more than 30 years.