Fort Myers Parents Responsibility for Teen Drivers Lawyer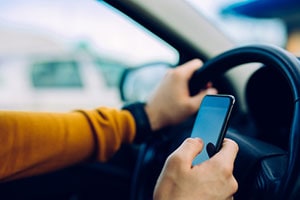 Teen drivers – even the most responsible among them – are at high risk of causing a crash because they lack the safe driving experience acquired only with time. Florida law allows parental responsibility for teen drivers at-fault for car accidents. That means if you are injured or a loved one killed in a teen driver accident in Fort Myers, you may have additional means of recovering damages.
The National Highway Traffic Safety Administration (NHTSA) reports young drivers (those between the ages of 15 and 20) account for roughly 5.4 percent of the total number of licensed drivers in the U.S., and yet more than 2,000 die, and another 235,000 are seriously injured yearly in motor vehicle crashes. Those who are 16 have higher crash rates than drivers of any other age. The AAA Foundation for Traffic Safety reports that per 100 million miles driven, teens 16 and 17 were involved in 361 injury crashes. The second-highest group was those 18-to-19, who had a rate of 197.
At Garvin Injury Law, our car accident attorneys recognize that while obtaining a driver's license is considered a rite of passage for American teenagers, and it is not just the teen who is taking on this major responsibility: It is also their parents.
Almost every state has some form of parental responsibility law that works to hold parents or legal guardians of teenagers liable for property damage, personal injury, or other losses that result from negligent, willful, or intentional acts of their minor children. There are some limitations and conditions, but essentially, the underlying theory is that parents have a duty to prevent their children from committing foreseeably dangerous acts.
It is an important tool for the lawyers of those injured in teen driver accidents.
Provisions of Florida's Parental Responsibility Law
Florida teens can obtain a learner's license at the age of 15. If they are under 18, they must submit a signed/ notarized parental consent form indicating the parent or another responsible adult over age 21 will accompany any driver holding a learner's license. Part of that consent form indicates that before the youth is eligible to apply for a Class E license, a parent, legal guardian, or "other responsible adult 21 years of age or older" must certify the applicant completed 50 hours of behind-the-wheel experience – 10 of those hours at night. This consent form is one way a parent assumes certain obligations for their child's misconduct or negligence.
Florida law expressly allows parental liability for the negligence of their minor teen's negligence behind the wheel, as outlined in F.S. 322.09. This assumes the child is under 18. The reason is that the law considers the child/ parent relationship a special want, warranting exemption from the principle that only the person who is at-fault can face civil liability. In other words, parents can be sued for negligence if they failed to act with reasonable care in making sure their child wouldn't cause a crash.
The statute says specifically, "Any negligence or willful misconduct of a minor under the age of 18 years when driving a motor vehicle on the highway shall be imputed to the person who signed the application of such minor for a permit or license, which person shall be jointly and severally liable with such minor for any damages caused by negligence or willful misconduct."
To be jointly and severally liable means, either party can be held wholly liable for the full amount of damages. Then it becomes the responsibility of the defendants to sort out respective portions of liability and payment.
There are exceptions for children who are in foster care. A caseworker at the state agency that placed the minor in foster care can sign the minor's application for a driver's license. Still the caseworker does not assume any obligation or liability caused by the minor's negligence or willful misconduct.
Vicarious Liability of Vehicle Owners
A parent's liability for a teen's negligence may not necessarily end when the teen turns 18. The reason has to do with something called the dangerous instrumentality doctrine, to which Florida adheres. Typically, fault, is the sole test of liability in Florida car accident cases, but the dangerous instrumentality doctrine is one exception wherein vicarious liability can be imposed.
The Florida Supreme Court, in its 1920 decision of Southern Cotton Oil Co. v. Anderson, ruled that motor vehicles are inherently dangerous, and owners can be held responsible for the manner in which they are used. Liability can extend to anyone who uses that vehicle with the owner's consent.
For example, say a 19-year-old student home from college on break in Fort Myers uses their parent's vehicle to go out with friends one evening. If that student consumes alcohol and drives that vehicle drunk, parents may be held vicariously liable for injuries caused by their vehicle – even though they were not driving it.
Our car accident attorneys at Garvin Injury Law are committed to fighting for the rights and best interests of those who are injured in teen driver accidents.
Contact the Garvin Injury Law car accident attorneys in Fort Myers today at 239.277.0005 or online for a free case review.