Fort Myers Legal Malpractice Lawyers
Florida Legal Malpractice Attorneys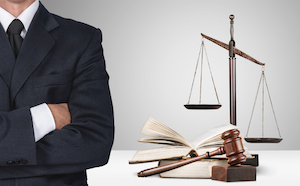 When you hire an attorney for legal assistance in Florida, whether it be real estate litigation or help with filing for bankruptcy or divorce, there are certain legal and ethical standards by which that attorney must abide. If an attorney's negligent action (or inaction) causes you to suffer harm, you might have grounds to sue for legal malpractice.
It is important to understand that legal malpractice does not mean you were simply unhappy with the outcome of your case. There are, unfortunate, situations where an attorney does everything right (or at least within the bounds of their statutory and ethical duties), and the client still does not get the result they sought. That does not mean that you can sue your attorney.
Legal malpractice claims arise when an attorney neglected a reasonable duty or engaged in misconduct or fraud that resulted in you sustaining losses. Attorneys in Florida must act in good faith and make diligent inquiries if they want to avoid claims for legal malpractice.
As noted by The American Bar Association, the most common types of legal malpractice claims are:
Substantive errors. This could include claims for failure to know or properly apply the law or establish a deadline. It could also be an inadequate investigation or discovery of facts. This kind of legal malpractice is much more common among so-called "dabblers," or attorneys who act outside of their usual practice area.
Administrative errors. This might include things like losing important files or documents, simple clerical errors, or mistakes in mathematical calculations.
Intentional wrongs. This would include committing fraud, malicious prosecution, libel/slander, violation of civil rights, or abuse of process.
Client relations errors. This problem mostly stems from communication problems but includes things like failure to follow the client's instructions, failure to obtain the client's consent before acting, or failure to adequately explain administrative procedures that can impact a client's case.
Conflicts of interest. This can occur when an attorney or law firm represents multiple clients with conflicting interests or when the attorney has a personal interest in a given matter.
Every claim must be backed by evidence that is specific and reliable.
Elements of a Florida Legal Malpractice Claim
As our South Florida legal malpractice attorneys can explain, proving these claims can be challenging, but the viability of a case really depends on the unique facts of your situation.
The Nova Law Review spells out the elements of a Florida legal malpractice action, which include:
The attorney's employment. This is often straightforward, but we have to prove that there was an attorney-client relationship established between client plaintiff and attorney defendant as well as proving that the negligence occurred in the scope of the attorney's employment. It is likely if you hired an attorney, you signed a contract spelling out the terms of their employment. This record can be used to establish the attorney-client relationship. Other times, the court can consider circumstantial evidence, such as plaintiff testimony regarding conversations with the lawyer, whether the plaintiff was billed, or if there was a fee agreement. An exception to this would be third-party beneficiaries. In will-drafting, for example, frustrated beneficiaries of a will can recover damages for legal malpractice from the testator's lawyer. There is also an exception for misconduct or negligent misrepresentation made to a non-client (i.e., knowingly concealing material facts or documents where there is a duty to disclose).
The attorney's neglect of a reasonable duty. Attorneys are expected to act in good faith and with due diligence to exercise ordinary care. Neglect of reasonable duty occurs when the attorney negligently performs (or fails at all to perform) services that he/she explicitly or impliedly agreed to when they accepted employment. This can include failure to keep a client informed, failure to know, and apply the law correctly, or failure to abide by the Rules of Professional Conduct in carrying out his or her duties.
Proof that the negligence resulted in and was the proximate cause of loss to the plaintiff. In other words, your legal malpractice lawyer will have to show that the losses you suffered were the result of negligence by the defendant attorney and could have been foreseen by the attorney. Even a negligent attorney would not be held liable if the adverse outcome was not the result of the attorney's negligence.
The one type of legal malpractice claim that is procedurally a bit different is malpractice in criminal defense. As noted in the federal case of Orr v. Black & Furci, P.A., when criminal defendants plead guilty to a crime, as legal malpractice plaintiffs, they must prove their innocence and successfully obtain post-conviction relief in order to win their civil case against the defense lawyer. Furthermore, the question of the plaintiff's innocence in these cases is determined as a matter of law (decided by the judge) rather than as a matter of fact (decided by the jury).
Bear in mind that you only have a limited time window to file a claim for legal malpractice in Florida. F.S. 95.11(4)(a) stipulates there is a two-year statute of limitations. In most cases, the clock starts ticking from the time you incurred harm or damages.
Types of Damages Available in Legal Malpractice Lawsuits
Legal malpractice claims assert that a client lost money and/or opportunity because an attorney was negligent in performing his or her professional duties.
The types of damages to which claimants may be entitled to will depend on the details of the case. Some common claims include:
Economic losses. This might include situations where a client does not recover the financial award they should have or does not recover as much as they should have due to the attorney's negligence. It may also be possible to recover attorney's fees that you incurred to correct the original legal issue.
Loss of income or income potential. Aggrieved clients must often take time off work and sometimes lose out on professional opportunities trying to correct the errors made by their previous attorney.
Emotional distress. Legal malpractice usually results in significant emotional distress, such as anxiety, depression, and insomnia. The court can identify whether you are entitled to be compensated for these losses.
Medical expenses. This claim is less common, but if there is evidence that the attorney's negligence resulted in some type of physical distress, it may be possible to hold the attorney accountable for the medical expenses you incurred.
Punitive damages are not available in Florida legal malpractice cases.
To obtain the maximum settlement or verdict in these claims, it is crucial to discuss your situation with an attorney who is both skilled and experienced specifically in handling legal malpractice claims.
Contact our Fort Myers legal malpractice attorneys at Garvin Injury Law today at 239.277.0005 or online for a free case review.