Estero Car Accident Lawyer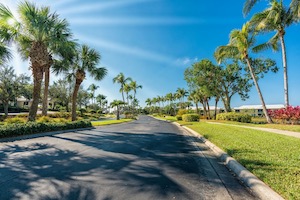 As Estero car accident lawyers and longtime residents of this area, we've seen this community expand by leaps and bounds in recent years. The uptick in residents and tourists has ultimately yielded an inevitable spike in traffic volumes and, unfortunately, crashes too.
An average of 380,000+ crashes occur on Florida roads annually. In Lee County, where Estero's 20 square miles are located, there are an average of 12,500 car accidents a year. Those result in 7,000+ injuries and 100+ deaths.
Common injuries in these cases include:
Neck injuries and whiplash.
Traumatic brain injuries.
Fractures and broken bones.
Spinal cord injuries and paralysis.
Back injuries.
Disfiguring facial injuries and scars.
Burns (including "road rash" - especially common in motorcycle accidents, bicycle accidents, and pedestrian accidents).
Internal injuries.
Knee injuries.
Ankle and foot injuries.
Wrist and hand injuries.
Although Florida is a no-fault state for auto insurance, those injured in Estero car accidents can pursue additional damages from at-fault drivers if the injured meet the state's serious injury threshold, as outlined in F.S. 627.737. Even if you have personal injury protection (PIP) insurance (the no-fault coverage required for all vehicle owners), the most you'll recover from it is $10,000 in medical expenses and wage losses for emergency medical issues resulting from the crash. According to the National Safety Council, the average cost of a crash with evident injuries is more than $28,000. If the injury is disabling, it shoots up to more than $98,000 - and that doesn't even include factors like pain and suffering, loss of life quality, etc.
Survivorsa fighting for fair compensation after a crash can find themselves facing many roadblocks. Every crash is unique in its own way, but where serious injury and death occurred, insurers will fight tooth-and-nail to dispute liability and/or minimize their payout. Working with an experienced Estero injury lawyer is an imperative. Doing so in the early stages may even help to circumvent the need for a lawsuit because we're often able to expeditiously and adeptly negotiate an advantageous settlement for our clients right out of the gate.
Estero Traffic and Crash Data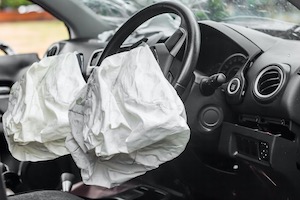 The Village of Estero, newly established in 2014, is divided into 7 districts with approximately 4,000 residents per district - and growing. It's one of the smaller communities in Lee County - but it's a prime destination for both tourists and nearby Southwest Florida residents alike. It contains more than 35 gated communities, as well as Coconut Point Mall, Miromar Outlet Mall, Hertz Arena, Hertz Corporation, Estero Community Park, the Koreshan Historic Site and numerous state parks (Little Hickory, Mound Key, and Lovers Key, to name a few). It's also adjacent to the Southwest Florida International Airport and Florida Gulf Coast University.
Three-year averages in Lee County, as calculated by the Florida Department of Highway Safety and Motor Vehicles, are:
7,373 property damage crashes.
250+ alcohol & drug-confirmed crashes.
892 vulnerable road user crashes (including 290 motorcycle crashes, 279 pedestrian crashes, and 214 bicyclist crashes).
1,417 commercial motor vehicle crashes (most involving large trucks and buses).
4,055 teen and young adult driver crashes.
An area-wide traffic study several years ago established numerous stretches of Estero roadways likely to be operating over capacity within a decade - most of them on and along Corkscrew Road, the main artery through the heart of Estero connecting east and west. Even then, increasing seasonal visitors and booming development were clogging this vital traffic vein, particularly during peak season.
Estero car crash data indicates the majority of collisions occur at intersections, the most common scenario being rear-end collisions occurring when drivers turn left across numerous lanes of traffic.
Crash rates in Southwest Florida overall are especially high during "season," with snowbirds (seasonal residents) and tourists flocking to the region around Thanksgiving and staying until/tapering off around April. That doesn't necessarily mean snowbirds and tourists are disproportionately causing crashes. But traffic is inevitably going to lead to more traffic accidents - particularly when roads aren't well-equipped to handle the volume increases.
The traffic study anticipated significant road capacity problems over a decade with a population growth rate prediction of 1-2 percent. But that was before Southwest Florida's explosive - and largely unanticipated - post-pandemic growth of the early 2020s. Still, the traffic experts recommended numerous widening, extension, and signal installation projects, as well as traffic-calming measures and more bicycle lanes, sidewalks, and safer pedestrian crossings. Many of those updates haven't yet begun.
Factors that Can Impact an Estero Car Accident Claim
As Estero car accident lawyers, we recognize there are many factors that can impact the outcome of a claim. It will be important for your attorney to carefully weigh each facet of your case before estimating its value and viability and formulating a success strategy.
Some of the issues that will affect whether you have a case, what it's worth, and how we go about pursuing compensation on your behalf include:
How many vehicles were involved? Our legal strategy in a single-vehicle crash is going to probably look different than a multi-vehicle pileup. More vehicles can mean questions of fault get more convoluted. It can also change the amount of insurance money available - in some cases, increasing it, but in others, reducing (as many policies have a "per-accident" cap, and more vehicles involved means more claimants entitled to a piece of the pie).
To what extent - if any - did our client share in responsibility for the crash? Defendants in crash cases are almost always going to push back on any claim that they're solely responsible. The good news in Florida is that we are a pure comparative fault state, per F.S. 768.81. That means that even if a client was 99 percent responsible for their own injuries, they can still collect damages on the remaining 1 percent. Of course, that's not ideal - or usually an accurate reflection of true responsibility. As skilled injury attorneys, we work to counter any claims of comparative fault on behalf of our clients, working hard to mitigate any efforts to undermine their pursuit of full and fair compensation for their losses.
Was the at-fault driver drunk? This can impact the case in a number of ways. Firstly, it helps us more easily establish fault. Drunk driving is negligence per se (as a matter of law) because it is a violation of the law to operate a motor vehicle while intoxicated. Secondly, proof of drunk driving in a Florida injury lawsuit opens the door to potential punitive damages, per F.S. 768.72. Unlike compensatory damages, which are intended to compensate the person who was hurt, punitive damages are intended to penalize the wrongdoer. Punitive damages can significantly increase the final financial damage award. And lastly, drunk driving cases might allow us to pursue action against third-parties like bars and other venues that served alcohol to the driver. Dram shop cases, as outlined in F.S. 768.125, are limited to cases involving service of alcohol to minors and those known to be alcoholics.
Was the at-fault driver insured - or adequately insured? More than 20 percent of Florida drivers are not insured. And even if they maintain the bare minimum coverage required by state law, they don't have to carry bodily injury liability insurance (though it does come standard for coverage of vehicles the driver doesn't own outright). In these cases, we will still need to prove negligence by the at-fault driver as well as the extent of the damages we're claiming, but we would then look to collect the damages from the injured person's own insurer, assuming they have uninsured/underinsured motorist (UM/UIM) coverage.
Was the driver on-the-clock at the time of the crash? Employers can be held vicariously liable for the negligence of their employees who are acting in the course and scope of employment. If a driver is working and causes a crash, it's the employer we'd look to hold responsible.
Was a defective vehicle, vehicle part, or safety apparatus a factor in the crash or injury severity? Tens of millions of vehicles are recalled each year for defects and safety issues every year, according to the National Highway Traffic Safety Administration. If the vehicle was designed or manufactured in a way that made it inherently unsafe on the road, all those in the supply chain can be held legally responsible in a product liability claim. These are complicated cases, and you're going up against large corporations, so it's imperative in such a case that you work with an attorney with proven experience and success in similar cases.
Estero car accident lawyers at Garvin Injury Law extend free initial consultations to those who have been injured in South Florida crashes.
Contact Garvin Injury Law car accident lawyers in Estero today at 239.277.0005 or online for a free case review.