Bonita Springs Car Accident Lawyer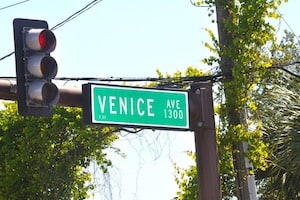 Situated neatly between Naples and Fort Myers, Bonita Springs is a prime destination in Southwest Florida, with its main roadway, Bonita Beach Road, jutting off I-75 at exit 116. A hub of explosive commercial and residential growth in recent years, it's also seen a notable uptick in traffic and car accidents.
As longtime Bonita Springs car accident lawyers, we recognize that city leaders have been working to establish Bonita Beach Road as both a multimodal connector and destination - the palm-lined driveway to dozens of gated communities, country clubs, strip malls, and beach access - with a growing array of enterprises on the horizon. Nonetheless, this and many other roads in Bonita Springs continue to be plagued by the same issues as so many other Florida streets: High speed limits, wide car lanes, inadequate bicycle lanes, too few pedestrian crossings, and scarce sidewalks.
The city committed itself to a Complete Streets initiative back in 2014, but there's a reason the Sunshine State consistently ranks among the most dangerous for road travel. This is particularly true for vulnerable road users like bicyclists, pedestrians, and motorcyclists.
The Bonita Springs car accident lawyers at Garvin Injury Law have more than four decades of combined experience and are committed to helping those who have been seriously injured in South Florida crashes to secure full and fair compensation for their losses.
South Florida Car Accident Statistics
Lee County Florida, where Bonita Springs is located, has more than 602,000 licensed drivers. But that's only the start of the traffic that zooms through the city's streets daily. We also have roughly 5 million Lee County visitors each year, many of them either driving their own cars or renting and Ubering while they stay. We have a fair number of seasonal residents (snowbirds) who are licensed in another state, but live - and drive - here nearly half the year. We also have interstate truckers in big rigs navigating our highways, main roads, and commercial districts. And lastly, we unfortunately have too many drivers who aren't licensed - or insured - which can make for big problems when it comes to compensation for serious crash-related injuries.
All this to say: Southwest Florida roads get a lot of use, and have their fair share of serious crashes.
The Florida Department of Highway Safety and Motor Vehicles reports that statewide, there are anywhere from 340,000 to 400,000 car accidents a year, typically resulting in roughly 250,000 injuries and more than 3,300 deaths.
In Lee County alone, more than 100 people are killed in car accidents a year. Many more suffer injuries like broken bones, facial fractures, internal hemorrhaging, traumatic brain injuries, and spinal injuries.
Average Cost of a Bonita Springs Car Accident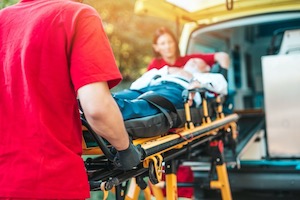 The National Safety Council estimates the pure economic impact of a motor vehicle crash are as follows:
Death - $1.7 million
Disabling Injury - $98,400
Evidence Injury - $28,500
Possible Injury - $23,400
No Injury - $12,500
These figures solely include wage and productivity losses, medical expenses, administrative expenses, motor vehicle damages, and employers' uninsured costs. When factoring in things like lost quality of life and incurred expenses, those figures shoot up exponentially.
Meanwhile, Florida's no-fault crash compensation through personal injury protection (PIP) insurance maxes out at $10,000. And even though PIP cover is supposed to be awarded without consideration of fault per F.S. 627.736, it's not unheard of for insurers to push back on paying out anything over $2,500.
When to Hire a Florida Car Accident Lawyer
All vehicle owners are supposed to carry PIP, which can cover damages to anyone in that car or, in some cases, to the bicyclists, pedestrians, or motorcyclists struck by that car. That coverage is supposed to be paid without regard for fault, covering a percentage of medical bills and lost wages up to $10,000. Claims that are not related to an emergency medical condition following a crash can be capped at $2,500.
When injuries are more serious and $10,000 doesn't cut it, one can step outside the no-fault system to pursue damages against the at-fault party. Claimants' injuries must meet the criteria spelled out in F.S. 627.737, sometimes referred to as Florida's serious injury threshold. This requires evidence of one of the following:
Significant and permanent loss of an important bodily function.
Permanent injury within a reasonable degree of medical probability.
Significant and permanent scarring or disfigurement.
Death.
Broken bones, internal injuries, spinal cord damage, paralysis, and traumatic brain injuries (including concussions) may qualify.
Minor collisions with relatively minor injuries may not necessitate the help of a Florida car accident lawyer. However, when injuries are serious, the stakes are higher and you can all but expect insurers to look for any way they can to reduce your payout. If you're stepping outside of the no-fault system to pursue damages against someone else who was at-fault, it's usually smart to hire a civil injury lawyer. Doing so may actually help you avoid a long, drawn-out legal battle while also ensuring you are receiving the fair compensation to which you are entitled.
In Bonita Springs car accident claims, we must basically prove two things:
That the other defendant (usually the other driver) was at-fault (negligent) in causing the crash and therefore is legally responsible to pay for the resulting financial damages.
That the injuries are as claimed, severe enough to warrant the financial compensation we're asking to recover on their behalf.
In cases where the at-fault driver doesn't have car insurance - or lacks enough insurance to cover the full extent of the plaintiff's damages - we may need to pursue an uninsured/underinsured motorist (UM/UIM) claim against the plaintiff's own insurer. This type of coverage isn't required in Florida, but it comes standard with most policies. It's also valuable in hit-and-run crashes, which in this state account for 25 percent of the total number of car accidents.
Of course, it's usually more complicated than that, and every case is different. This is why we strongly recommend crash victims and their families take attorneys up on the free initial consultations most offer - to review the basic facts and determine whether potential complications could require legal guidance. If you decide to hire an attorney to help with your claim, you do not pay upfront. Instead, it's a contingency fee arrangement where you are paid a predetermined percentage of whatever you ultimately recover. If you are unsuccessful, you do not pay attorney's fees.
If you've been in a Bonita Springs car accident and are unsure about your next steps, the experienced, compassionate legal team at Garvin Injury Law is available to help.
Contact Garvin Injury Law car accident attorneys in Bonita Springs today at 239.277.0005 or online for a free case review.