Fort Myers Hotel and Resort Injury Lawyers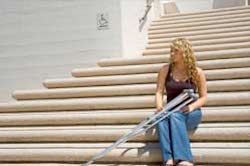 Florida hotel and resort injuries occur daily, stemming from slip-and-falls, dangerous equipment, hazardous recreational activities, defective furniture, malfunctioning elevators, swimming pool accidents, and other common (and often preventable) causes.
Florida is one of the top vacation destinations in the world, with more than 115 million people visiting annually. South Florida areas like Sanibel, Captiva, Fort Myers Beach, Marco Island, and Key West consistently rank as top draws. No matter the reason for visiting the Sunshine State (or venturing to a nearby city for a "stay-cation"), most people stay in hotels and resorts. A few opt for private rentals through providers like Airbnb. The owners of these properties owe a duty of care to keep their guests reasonably safe during their stay.
At Garvin Injury Law, our South Florida personal injury attorneys can help those injured in resort or hotel accidents determine whether they have a valid claim for damages. The simple fact of an injury at one of these sites does not necessarily entitle a guest to compensation. Still, when injuries are extremely serious, it is worth consulting with a personal injury law firm with extensive experience and proven success in Florida premises liability claims.
Proving Liability in Hotel Injury Cases
Guests staying at Florida hotels and resorts have the right to expect they will be kept reasonably safe from hazards or risks about which the property owner knows (or can foresee) and are not plainly obvious to the visitor. That extends not just to all the amenities on-site, but also the transportation provided by the resort or hotel.
Hotel guests are deemed "business invitees" under Florida premises liability law, which means they are owed the highest duty of care, typically requiring the owner to inspect the property for existing dangerous conditions, take reasonable steps to protect against those hazards or warn of them.
Hotels and resorts can also be liable for the negligent acts of employees, and sometimes the criminal acts of employees and even third parties.
The burden of proof in these cases is on the plaintiff/ person who was hurt to show negligence by proving:
The hotel/ defendant owed the plaintiff a duty of care;
Defendant breached that duty;
That breach caused the plaintiff's injuries;
Those injuries resulted in monetary damages.
Hotel and Resort Hazards in SWFL
Some of the more common hotel accidents and premises liability injury claims for resort guests include:
Swimming pool accidents (improperly maintained or inadequately supervised pools, waterslides, and other features can result in slips, trips, falls, cuts, head injuries, and drowning);
Frayed or bunching carpet or rugs, resulting in trips;
Unsafe bathtubs or showers;
Elevator, escalator, or stair accidents;
Crumbling concrete on sidewalks or in parking lots;
Faulty furniture;
Malfunctioning windows or doorways;
Balcony falls;
Inadequate security (broken locks on doorways, lack of 24-7 security, poor lighting in the parking lot, etc., leading to assault or injury);
Poorly-maintained fitness center area or equipment;
Hot tub accidents/ injuries;
Parking lot accidents;
Hotel shuttle bus injury;
Accidents on rides or attractions at the hotel or resort;
Food poisoning.
Many hotels and resorts offer a cornucopia of amenities to guests with the goal of booking as many reservations as possible. These offerings can include everything from on-site dining to establishment-sponsored excursions. If someone is seriously injured at a hotel or resort while visiting there as a guest, the first thing to do (after seeking immediate medical attention) is to consult with an experienced injury lawyer.
Types of Hotel Injuries and Resort Injuries
Hotel and resort injuries have the potential to be extremely serious – possibly even fatal. Injuries can include:
Traumatic brain injuries. These can be caused in any case where there is a bump or blow to the head. There can be long-term complications and a significant impact on the quality of life.
Spinal cord injuries. These have been noted to occur in swimming pool accidents, falls, and criminal attacks, and can result in loss of movement and sensation below the injury site.
Broken bones. Any bone will break if there is sufficient force applied. These injuries are not only extremely painful; they can be debilitating, force you to lose time off work, and may require one or more surgeries.
If you have suffered these or other types of injuries while staying at a hotel or resort, you may be entitled to compensation for your medical bills, lost wages, pain and suffering, and other damages. Spouses or children may be entitled to damages for loss of consortium. In some cases, as with the Florida Supreme Court's 2016 ruling in Anderson v. Hilton Hotel Corp., successful plaintiffs may be entitled to have attorney's fees covered.
Florida hotel and resort injury lawsuits are notoriously challenging, often dealing with numerous corporate entities, questions about whether the defendant had actual or constructive notice of the hazard, whether the hazard was foreseeable and, allegations of comparative fault, as outlined in F.S. 768.81. Many insurers will fiercely dispute liability or argue that your injuries weren't as severe as you claim.
The sooner you contact a Fort Myers injury lawyer, the sooner he or she can launch a thorough investigation to best prepare you for a successful outcome.
Contact Garvin Injury Law premises liability attorneys in Fort Myers today at 239.277.0005 or online for a free case review.