Fort Myers Wrongful Death Lawyers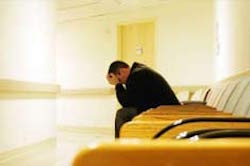 If a friend or loved one dies due to someone's actions or a failure to act, the victim's survivors and estate may bring a lawsuit for wrongful death. Survivors are usually the decedent's spouse, children, or, in certain circumstances, their parents. The survivors may have a right to recover for the loss of the decedent's support, services, companionship, protection, and, in some instances, pain and suffering.
In this time of grief, it can be difficult and stressful for friends and family members to jump in and help settle the affairs of the recently departed; this time is made more complicated by Florida laws that restrict one's ability to sue a wrongdoer.
Wrongful death is a somewhat general term that would apply to the death of a loved one that could have come from a car accident, medical malpractice, defective product, or some other action. There are some more specific pages on our website that may help guide you in this particular area or negligence or wrongdoing. Regardless of the cause of death or type of negligence that resulted in death, claims in Florida will likely be governed by the wrongful death statute that places a variety of rather complicated time and recovery limitations; most specifically limiting who may be able to act as an agent of the decedent as a personal representative and make a wrongful death claim.
Please feel free to browse our website for additional information regarding the specific type of negligence that caused the wrongful death; below, we have provided some limiting information from Florida's Wrongful Death Statute that would apply to all claims resulting in death.
To speak to one of our Wrongful Death Attorneys, please contact our office to schedule your free consultation to discuss the assistance that our firm may be able to provide you and your family. We are happy to answer any questions about the wrongful death laws in Florida and discuss how they would apply to your case. Even more importantly, we can discuss previous cases that we have handled that may be similar to your case, how we went about achieving the results in the prior case, and how we may be able to do the same or better for your case.
Florida Statutes Section 768.16-768.26 sets forth what is known as the Wrongful Death Act
According to this act, a personal representative of the decedent can recover damages that would be owed to the recently departed if he or she were living. The personal representative can often recover when the death is caused by a wrongful act, negligence, default or breach of contract or warranty of any person, including those occurring of navigable waters. A wrongful death lawyer at our Fort Myers firm can help you determine whether you may have grounds to bring a claim.
The personal representative is able to recover for the benefit of the decedent's survivors and estate all damages caused by the injury resulting in death.
According to the statute, the personal representative is able to recover damages for the following reasons:
(1) Each survivor may recover the value of lost support and services from the date of the decedent's injury to her or his death, with interest, and future loss of support and services from the date of death and reduced to present value. In evaluating loss of support and services, the survivor's relationship to the decedent, the amount of the decedent's probable net income available for distribution to the particular survivor, and the replacement value of the decedent's services to the survivor may be considered. In computing the duration of future losses, the joint life expectancies of the survivor and the decedent and the period of minority, in the case of healthy minor children, may be considered.

(2) The surviving spouse may also recover for loss of the decedent's companionship and protection and for mental pain and suffering from the date of injury.

(3) Minor children of the decedent, and all children of the decedent if there is no surviving spouse, may also recover for lost parental companionship, instruction, and guidance and for mental pain and suffering from the date of injury. For the purposes of this subsection, if both spouses die within 30 days of one another as a result of the same wrongful act or series of acts arising out of the same incident, each spouse is considered to have been predeceased by the other.

(4) Each parent of a deceased minor child may also recover for mental pain and suffering from the date of injury. Each parent of an adult child may also recover for mental pain and suffering if there are no other survivors. (Pain and suffering is often difficult to quantify, but a Fort Myers wrongful death attorney can help you gather and present persuasive evidence in this area.)

(5) Medical or funeral expenses due to the decedent's injury or death may be recovered by a survivor who has paid them.

(6) The decedent's personal representative may recover for the decedent's estate the following:

(a) Loss of earnings of the deceased from the date of injury to the date of death, less lost support of survivors excluding contributions in kind, with interest. Loss of the prospective net accumulations of an estate, which might reasonably have been expected but for the wrongful death, reduced to present money value, may also be recovered:

If the decedent's survivors include a surviving spouse or lineal descendants; or

If the decedent is not a minor child as defined in s. 768.18 (2), there are no lost support and services recoverable under subsection (1), and there is a surviving parent.

(b) Medical or funeral expenses due to the decedent's injury or death that have become a charge against her or his estate or that were paid by or on behalf of the decedent, excluding amounts recoverable under subsection (5).
If the death of your loved one was related to an auto accident, personal injury, or medical malpractice, please visit the appropriate page for more information.
If you would like to speak further or schedule a free consultation with a wrongful death attorney in Fort Myers, Naples, or Key West, give us a ring or drop us an email.
Thank you for visiting our site and reviewing the information provided by our Fort Myers Wrongful Death Lawyers.