Florida's Choice of Law Doctrine in Car Accident Lawsuits
It's imperative when you take a personal injury case to court that you are not only doing so in the appropriate jurisdiction, but that you are applying the correct laws. Although it comes as a surprise to some, just because a case is litigated in Florida doesn't necessarily mean Florida law should be applied.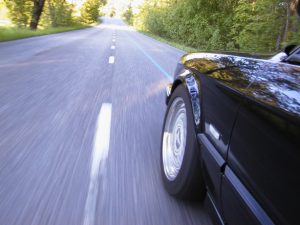 Generally, Florida law is applied to cases litigated in Florida. However, if an argument can be raised under the Choice of Law doctrine, the court can decide to choose to conduct a choice of law analysis.
As our Fort Myers car accident lawyers can explain, this can have a major impact on the proof burden or the remedies to which one is entitled. Some state standards are more relaxed, others more stringent. Sometimes, it's federal law that must be applied. It's necessary early on in each case to ascertain the appropriate jurisdiction – and choice of law – applied to all or any aspect of the case.
Choice of Law in Florida Car Accident Lawsuit
For the most part, Florida car accident lawsuits are going to be decided in accordance with our own state's laws. But it is important to examine the possibility that outside laws could apply.
It was a car accident lawsuit that brought the choice of law question before the Florida Supreme Court in 2005.
Benson v. Hinton
was a case of vicarious liability against the owner and the leasee of a rental vehicle from North Carolina. She had rented the vehicle with the intent to drive herself and several friends to South Florida for a vacation. The group of friends – all from North Carolina – drove to Miami. The next day, the leasee allowed another driver in the group to operate the vehicle. There was a crash, and one of their friends was ejected from the vehicle, allegedly either because of a lack of or a malfunctioning seat belt.
The family of the decedent filed a lawsuit alleging vicarious liability against both the rental car company and the driver – and asserted that Florida liability laws should apply because the crash occurred in Florida.
The defendants, meanwhile, argued that North Carolina liability law should be applied because all parties concerned lived/were headquartered in North Carolina and North Carolina is where the rental agreement was signed.
As Fort Myers
car accident lawyers
can explain, likely the *more* compelling reason defendants wanted North Carolina law to apply is plaintiffs would have a tougher time proving liability (responsibility to cover plaintiff's damages) under the laws of that state compared to Florida.
How Applying Different State Laws Could Affect Your Case
North Carolina follows the doctrine of pure contributory negligence, while Florida follows the doctrine of pure comparative negligence. What that means is in North Carolina, a plaintiff who shares any part of the blame for what the accident that caused injury cannot recovery any damages. Conversely in Florida, a plaintiff can collect damages even if he/she was 99 percent at-fault (though it's proportionately reduced, so they'd only be able to collect on 1 percent of the total damages in that case).
Plus, North Carolina law does not allow claims of vicarious liability against vehicle owners, whereas Florida does, considering vehicles to be dangerous instrumentalities.
The trial court sided with defendants, citing the fact that this was a North Carolina contract involving four North Carolina residents and a North Carolina company. This decision was reversed by Florida's Third District Court of Appeal, citing a section of the rental agreement that indicated the car would be driven in Florida and the fact that the crash occurred here. This ruling, however, was in direct conflict with one previously handed down by the 1st District Court of Appeals in 1997 in Deemer v. Budget Rent-A-Car Systems, Inc.
The state supreme court backed the defense, reinstating the findings of the trial court and ruling the Choice of Law to be applied was North Carolina. The court cited the fact that all parties are North Carolina residents and the lease transaction relationship that created the duty as alleged in the complaint was created in North Carolina.
If you are injured in Fort Myers, contact our injury attorneys at The Garvin Firm at 800.977.7017 for a free initial consultation.
Additional Resources: