A 50-year-old woman was killed in a Lehigh Acres pedestrian accident after being struck by three vehicles, two of which fled the scene, according to FOX4 News.
Florida Highway says the incident happened Tuesday, September 4th just before 9:30 p.m. on Homestead Road North, near Plaza Drive. FHP reports the woman was attempting to cross the northbound lanes of Homestead Road from the McDonald's when she was hit by three northbound vehicles.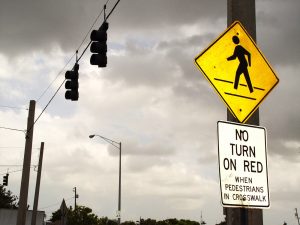 This unfortunate tragedy highlights the growing risk of walking in Southwest Florida. Burgeoning population growth has led to rapid development, often with little forethought or planning when it comes to the safety of cyclists and pedestrians. In fact, Smart Growth America's landmark study, Dangerous by Design, found the Fort Myers-Cape Coral area is the most dangerous metro area in the nation for walkers. Eight of the nations top 10 most dangerous cities are located in Florida. Orlando-Kissimmee-Sanford ranked third, followed by Jacksonville, Deltona-Daytona Beach, Lakeland-Winter Haven, and Tampa-St. Petersburg-Clearwater. North Port-Sarasota-Bradenton followed closely, ranked the tenth most dangerous.