Wrongful Death Car Accidents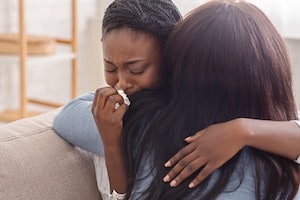 Motor vehicle crashes are a leading cause of death in America. In Florida, more than 3,000 people a year, on average, die in car accidents. The sudden loss of someone you love, maybe even on whom you depended, can leave you reeling. Drivers who cause deadly accidents are sometimes arrested or cited for traffic violations, but that rarely helps the survivors cope with the immense financial burdens that often follow. Filing a Florida wrongful death lawsuit after a car accident allows loved ones to recover these damages, as well as obtain accountability and a measure of closure.
Our Fort Myers wrongful death car accident lawyers at Garvin Injury Law have been committed to fighting for justice for crash victims and their loved ones for nearly four decades.
Fatal Florida Car Accidents Overview
The Florida Department of Highway Safety and Motor Vehicles (FLHSMV) reports more than 400,000 crashes occur in the state each year. That averages out to more than 1,000 crashes daily. More than 255,000 people are injured in these collisions. More than 3,000 lose their lives.
Understanding the events leading up to motor vehicle crashes is essential to preventing them. Still, it is also pivotal to determining what types of compensation may be available to surviving loved ones.
An analysis by the National Highway Transportation Safety Administration (NHTSA) examined car accident causation. Some of the most common critical pre-crash events were:
Turning or crossing at an intersection. About 36 percent of crashes occur at intersections.
Running off the edge of the road. This accounts for 22 percent of crashes.
Failure to maintain proper lane. Roughly 11 percent of crashes involved this maneuver.
Most fatal Florida car accidents can be attributed to driver error. This includes speeding, alcohol/drug impairment, inattention/distraction, fatigue, reckless driving, following too closely, and failure to obey heed traffic signals and laws. In many cases, drivers involved in fatal crashes were found to have engaged in "abrupt steering," either overcorrection or an evasive maneuver.
Other factors in car accident deaths include inclement weather conditions, vehicle malfunctions (tire blow-outs being the most common), and poor road conditions. Interestingly, most crashes occur in clear, dry conditions during the day. This underscores the fact that usually, driver error is the issue.
About 30 percent of all crashes are single-vehicle events, while about 57 percent involve two vehicles. Roughly 12 percent involve three or more vehicles.
According to the Florida Department of Transportation, the number of highway fatalities is comparatively high in Florida, with 40 percent more fatalities per vehicle mile traveled than the national average. Heavy trucks are overrepresented in multi-vehicle/multi-fatality wrecks. Where truck drivers are at-fault, inattention was to blame 40 percent of the time. Truckers tend to "take" the right of way on the highway, often with deadly consequences.
Newer vehicles tend to be safer, but even the best crash avoidance systems do not prevent collisions entirely, especially if a driver is careless.
Filing a Florida Wrongful Death Lawsuit After a Car Accident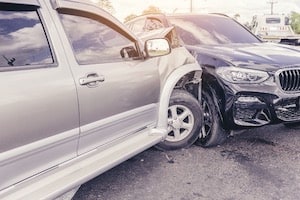 Drivers whose carelessness or criminal acts result in someone else's death can be held legally liable in a civil claim. Possible defendants include:
The negligent driver(s).
The negligent driver's employer (if he/she was acting in the course and scope of employment at the time of the crash).
The owner of the vehicle (based on the dangerous instrumentality doctrine).
Trucking companies.
Government agencies (if poor road design, crumbling infrastructure, faulty lighting, dangerous intersections were an issue).
Vehicle manufacturers (if a vehicle defect was partly to blame).
Bars or other establishments that served alcohol to a person underage or known to be habitually addicted to alcohol, and that person went on to crash a car.
Construction companies (if the collision involved a dangerous construction zone).
There are a few things that are important for people to know about these claims before filing.
Florida is a no-fault state for car accidents. F.S. 627.736 requires all vehicle owners (except motorcyclists) to purchase a type of insurance called personal injury protection (PIP). PIP covers up to $10,000 in medical and disability benefits and up to $5,000 in death benefits. This can be paid regardless of who was at fault. If crash-related injuries meet the serious injury threshold, as outlined in F.S. 627.737, those affected can pursue a civil claim against the at-fault parties for damages. Death qualifies.

The decedent's estate representative files the wrongful death claim. According to F.S. 768.18, those entitled to compensation through such claims are the decedent's spouse, children, parents, and (when partly or wholly dependent on the decedent for support or services) any blood relatives or adoptive siblings.

In most cases, the at-fault driver is not personally paying. Although the driver is the one typically named as a defendant, it is actually their insurance from whom you will be collecting. If they do not have insurance, it was a hit-and-run, or they do not have enough insurance to cover the full extent of your losses (common in wrongful death cases), then you can file a claim with your own uninsured/underinsured motorist (UM/UIM) carrier.

Out-of-state drivers can be brought back to Florida courts. The long-arm statute (F.S. 48.193) holds that drivers who cross into Florida give automatic consent to appear in Florida courts if they are involved in a crash. Most insurance companies are national or international companies, so their coverage will still apply, but the coverage amounts might vary. Florida is on the lower end of required car insurance coverage.

Your loved one may have been partially at-fault, and you could still collect. That is because Florida follows the pure comparative fault model when it comes to crashes. Simply put, the law does not prevent someone from pursuing damages for an injurious incident just because they were partly responsible. That fault, however, will proportionately reduce your damages.

Product liability claims can be complex. If the crash was caused by a defective vehicle or part, the manufacturer and everyone in the supply chain might be held responsible. It is important to note that such claims can be quite complex and often require expert witness testimony to establish causation and damages.

You only have two years in which to file your claim. That is the statute of limitations for wrongful death claims in Florida. However, you should know that this deadline could be shortened if you are pursuing a claim against a government agency. Waiting to talk to a wrongful death lawyer is not in your best interests.
If you have lost a loved one in a fatal South Florida car accident, our attorneys are available to answer your questions and help you determine your legal options.
Contact Garvin Injury Law car accident wrongful death attorneys in Fort Myers today at 239.277.0005 or online for a free case review.