Naples Trial Lawyer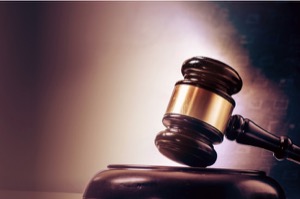 Only about 4 percent of Florida's personal injury cases end up in jury trials. Most are instead are settled out-of-court before long before that point. But the fact is, you never truly know at the outset whether it will be necessary to take your case before a jury. That is just one reason it is worth starting the process by hiring a Naples trial lawyer with a track record of success and proven experience – both in negotiations and in court.
A highly-rated civil trial attorney is in a strong position to:
Help you navigate the complexities of the legal system.
Negotiate more favorable settlement terms.
Potentially help you avoid a trial altogether.
Defendants in personal injury lawsuits understand that if you have hired a trial lawyer, you are ready to do what is needed to see the case to a fair conclusion. This is especially important in situations where someone has suffered fatal or life-altering injuries that are painful and prevent a person from returning to work, supporting their family, maintaining close personal relationships, or just generally enjoying the life they once had.
Our Collier County Civil Trial Attorneys
Our Naples trial lawyer team at The Garvin Injury Law brings to the table decades of major personal injury case verdicts in excess of $1 million, ranging from car accident injuries to complex medical malpractice and product liability litigation.
Jeffrey R. Garvin is a board-certified Naples civil trial who has litigated catastrophic injury and wrongful death cases in Florida for more than 30 years. He has the distinction of having received the Best Trial Lawyer Award, being included among the Best Lawyers in America since 2005 and with Florida Super Lawyers since 2006. He is also a member of the Million Dollar Advocates Forum for 15 years and counting.
Leland Eric Garvin is a second-generation Naples trial attorney. A former state prosecutor named one of the Top Young Lawyers in Florida Super Lawyers magazine, he was also selected as one of Florida's Top 40 Lawyers Under Age 40 by The National Trial Lawyers Association.
We care deeply about our commitment to our clients and dedicated to fighting for their rights, best interests, and the most advantageous outcomes in each case.
Benefits of a Naples Trial Lawyer in Settlement Negotiations
Hiring a Naples trial lawyer gives you an edge every step of the way. Starting with the investigation, case valuation and early negotiation to venue selection, formal filing, discovery, depositions, hiring expert witnesses, suppressing motions, selecting the jury, trying the case, and (if necessary) handling appeals. It sends a strong message to insurers and the defense team when your attorney has the skill and resources to do all of this – and do it successfully.
Defendants can be compelled to settle for higher sums than they would otherwise when they know you have a reasonably strong case and verifiably capable trial attorney. You are less likely to accept a low-ball settlement when you are being advised by an attorney who knows the law, understands how it applies to your case, can accurately determine your case value, AND knows how to prove all this at trial.
Another pressing reason to look specifically for a trial lawyer to handle your case has to do with the way personal injury attorneys are paid. The contingency fee structure is set up so that you do not pay attorney's fees unless or until you win your case and are paid. A lawyer with little-to-no experience in court is more likely to push you to settle your case for less than it is worth to avoid the risk because they are unsure of their own skills, and they want to get paid. With our Naples trial lawyers, you have the peace of mind of knowing that whether you accept a settlement or press ahead to trial, you are getting advice from a team of professionals who are capable of pursuing whatever resolution is genuinely in your best interests.
Being Prepared for the Possibility of a Trial
The decision to go to trial is not one to be taken lightly.
The jury verdict damage awards in civil injury cases tend to be higher than what plaintiffs receive in negotiated, pre-trial settlements. However, there is a lot of time, expense, and some risk involved too. If you find yourself seriously considering that option, you do not want the case on which your financial future is riding to be the very first or one of only a handful your attorney has tried. Even simple mistakes can forever cost you the opportunity to pursue justice.
Instead, choose a trial lawyer who can offer proof of their past case histories and trial successes.
Contact a Naples Trial Lawyer Today
Whether you have suffered injuries due to a car crash, serious fall, medical malpractice or nursing home negligence, our team is committed to exploring and pursuing every avenue of compensation for our clients. Call or email the Garvin Injury Law today for a free consultation, and we will evaluate your claim and determine the appropriate course of action. We have offices in Naples, Fort Myers, and Key West and have been handling personal injury cases in South Florida for more than 30 years.