Key West Scooter & Moped Accidents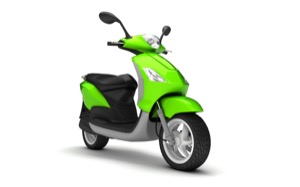 Motorized scooters, mopeds, e-bikes, e-scooters, and e-skateboards - these alternative forms of transportation are on a roll throughout the streets of Key West as well as across the region of South Florida. Scooters and mopeds are especially popular here however, other micromobility device travel modes are gaining traction with the public. They have also been the subject of much concern for public policymakers and safety officials.
Although motorized scooters and mopeds have long been popular in Key West, Florida law differentiating and regulating them can be confusing. Throw into the mix the sudden proliferation of electric bikes and e-scooters, and it gets even more convoluted.
Key West scooter and moped accident lawyers are aware of dozens of serious, catastrophic and even fatal injuries have been sustained by passengers and operators.
Take e-scooters for instance. The National Association of City Transportation reported that rentable e-scooters alone made about 40 million trips in a single recent year. The U.S. Centers for Disease Control and Prevention opines there are 20 injuries for every 1,000 e-scooter trips, with almost half of those being traumatic brain injuries as very few riders, wear helmets. Rutgers University researchers tallied nearly 7,000 e-scooter head injuries in 2018 - triple what they were a decade earlier.
Most of those hurt are riders/passengers, but about 8 percent of those hurt are bystanders struck by the scooters.
Those injured in moped, scooter, and other micromobility device crashes may be entitled to compensation, depending on the circumstances. In discussing possible claims and litigation, it is helpful to first understand how these devices differ. This helps us to determine what your rights and responsibilities were on the road and how that might have factored into the crash.
Defining "Motor Vehicle" "Motorcycle" "Motor Scooter" "Moped" & "Motorized Bicycle"
F.S. 322.01(27) defines "motor vehicle" as any self-propelled vehicle not operated on rails/guideway. Expressly excluded in this definition are any vehicles moved solely by human power, motorized scooters, motorized bicycles, mopeds, and electric personal assistive mobility devices (such as e-scooters and e-bikes).
The operation of motor vehicles is restricted to those who have driver's licenses. Florida courts have interpreted the law to mean that vehicles powered by gasoline or exclusively by battery require licenses to operate, so do any vehicles that do not derive propulsion power from the simultaneous combination of human and electric power.
Motorized bicycles are among the few narrow exceptions to the license requirement. As defined in F.S. 316.003(2), motorized bicycles are two- or four-wheeled machines, propelled by a simultaneous combination of human power and an electric helper motor, but not capable of speeds higher than 20 mph. These do not include vehicles with seat height, no more than 25 inches from the ground at maximum height OR scooters OR similar devices. Only those 16 and older can operate or ride on motorized bicycles.
Motorized scooters had long fallen under the statutory definition of "motorcycles," which are any motor vehicle with seat and saddle traveling on two or three wheels. It includes autocycles, but not tractors, mopeds or any wherein the rider is completely enclosed in a cabin. Recently though, motorized scooter got their own definition, per F.S. 316.003(45), which characterizes them as any micromobility device or vehicle powered by a motor, with or without a seat/saddle for use by the rider, designed to travel on not more than three wheels and incapable of traveling at speeds greater than 20 mph.
These are distinct from stand-up electric scooters. According to a law passed in 2019, these and other micromobility device operators are subject to all the same rights and requirements of a bicyclist. Riders are not required to have a license by state law, but local city and county governments can require it and operators are required to have certain types of insurance coverage. Many scooter companies, such as Lime and Bird, carry up to $1 million in liability coverage - that does not mean they are going to fork it over without a fight if you get hurt on one.
Finally, mopeds, as defined in F.S. 316.003(41), are any vehicle with pedals that permit propulsion by human power that have a set/saddle, no more than three wheels and motors not rated in excess of 2 brake horsepower or speeds greater than 30 mph. The power drive system on mopeds can function either directly or automatically without the operator clutching/shifting the gears after the drive system is used. If a moped has an internal combustion engine, displacement cannot be higher than 50 cubic centimeters.
Mopeds and motorized scooters are similar in that they both use small motors for propulsion, but a moped's motor is designed to assist the rider and only provides part of the locomotive power, while a scooter uses its motor for all the propulsion all the time.
Compensation for Scooter & Moped Accidents
Scooter and moped accidents are unfortunately common in Key West. Part of it is due to the fact that many of the scooters in question are rentals; riders do not know their way around local roads and often have little experience operating the scooters and/or mopeds. The bigger problem, though, is that far too many drivers are drunk and/or distracted.
Most companies that rent motorized scooters and mopeds in Key West also carry liability insurance, but it is highly advisable to secure your own insurance coverage, whether it be PIP or bodily injury liability, if you plan to ride on public roadways. Do not assume your existing policy will cover you if you are hurt in a scooter crash. It is best to clarify coverage with your auto insurer before you rent or buy one. If the driver who struck you was negligent and your injuries serious, you can step outside of Florida's no-fault auto insurance system and file a claim with their insurer.
If you are hurt in a scooter or moped accident, our Key West injury lawyers will help you determine the best strategy to recoup your losses due to medical bills lost wages and more.
Contact our Key West Scooter and Moped Accident Lawyers
Call or email the Garvin Injury Law today for your free consultation. We have been successfully handling Key West Injury Cases for more than 40 years.