How to Find the Best Wrongful Death Attorney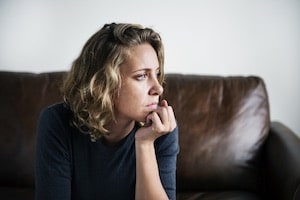 A loved one's wrongful death can leave you feeling shocked, angry, and overwhelmed with profound grief. Furthermore, you are grappling with the financial realities of the loss, and possibly recovering from injuries yourself. If the death was caused by the careless or irresponsible acts of another, you might gain some measure of comfort in holding them responsible. To do that, you need to find the best Florida wrongful death attorney for your case.
When you are grieving, filing a legal claim or lawsuit is probably the last thing you want to think about. But it is important to understand that a wrongful death action can help alleviate the long-term financial stress that results from the death of a loved one.
Most people who file a wrongful death case have never needed a personal injury lawyer before, so, understandably, they are not sure what to look for or where to start.
What is a Wrongful Death Attorney?
Although many Florida lawyers may be technically qualified to represent you in a wrongful death claim, that does not mean they are all equally capable.
A wrongful death lawyer is usually an attorney whose law practice is primarily focused on civil personal injury claims. These are the types of claims that are filed when someone is injured. They pursue cases involving car accidents, slip-and-fall injuries, workplace accidents, dangerous product injuries, and medical malpractice.
These attorneys work on a contingency fee basis. As explained by the Florida Bar Association, this is an arrangement wherein the lawyer represents the person suing with no money upfront. Instead, they agree to accept part of the money you ultimately recover – if you recover it. If you do not, you will not be responsible for attorney's fees. This makes it easier for those struggling financially to pursue justice, and it also means the attorney taking your case has confidence in it.
Where Do I Start Looking for a Lawyer?
Finding the best wrongful death lawyer for your case can seem like a daunting task, but here is some guidance on where to begin:
Friends and family recommendations. Those who love you most know you best. If someone close to you or even an acquaintance has had some experience working with a local Fort Myers wrongful death lawyer or injury attorney, ask for their opinion. This way, you walk into the doors with some level of trust.

Read the reviews. The attorney's website is one source for client reviews. This will give you a good sense of the types of cases in which the attorney has the experience and the degree of success. For example, on the Garvin Injury Law site, we have a page that details What Our Clients Say and What We've Done. This shows not only the type of cases we handle and claims we have won, but also our clients' impressions about things like approachability, accessibility, compassion, and competence.

Review the lawyer's biography. Like what we have posted for attorneys Jeffrey Garvin and Leland Garvin, these pages will tell you not only their legal experience but also a bit about their personal life and conversational style. This can help you decide if you would be willing to consider hiring them.

Interview the lawyer. A face-to-face sit-down discussion is usually the best way to determine if the attorney will be a good fit for your case and your family. It also gives the attorney a chance to examine your case's facts in a bit more detail and determine if they have both the skills and the resources necessary to help you obtain a fair settlement or a favorable verdict. (Virtual and telephone conferences can be arranged for those who are maintaining social distance.) Most Florida wrongful death attorneys offer free initial consultations.

Florida Bar Association. The state bar can direct you to local attorneys in the area with experience handling cases like yours. A big upside to this is you will have access to attorney profiles to compare side-by-side, and you will get to see any history of complaints or disciplinary action taken against them.
What Should I Ask a Florida Wrongful Death Lawyer I am Considering Hiring?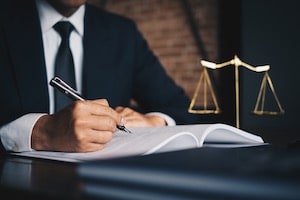 Hiring a wrongful death lawyer is an important decision. It is one you should only make once you feel well-informed. One of the main sources of information is the attorney directly. Some questions you may ask:
What sort of experience do you have with wrongful death cases? Beyond that, how much experience do you have in handling my specific type of situation (car accident, motorcycle accident, truck accident, medical malpractice, nursing home negligence, etc.)? There are some types of injury and wrongful death cases, like product liability or tractor-trailer accidents, that can get relatively complex. You want to know the attorney you hire knows how to handle the challenges.

If I hire you who is going to handle my case? Most Florida injury law firms have several people who will work on your case at some stage of the process. Our team has excellent and experienced paralegals who are responsible for things like document preparation and research. We also sometimes work with investigators, but you will have a lead attorney on your case who will be your point person and the one representing you to the insurance companies and in court.

What can I expect in this process? Different types of wrongful death cases will follow different trajectories. For example, some cases may involve negotiating directly with insurers, followed by litigation if negotiations are not successful. But some types of cases may require arbitration, which is a different process than having a case decided by a court. Although attorneys are not psychics, they can generally give you a sense of how the case will proceed and their best-educated guess on your chances of winning.
It is important to note that you do not have an unlimited amount of time to hire a wrongful death lawyer and file a case. The Florida statute of limitations on wrongful death claims is two years, though some exceptions might limit or expand your timeline. For this reason and the fact that building a successful wrongful death case can take time, it is important not to delay an initial consultation longer than necessary.
Contact Garvin Injury Law wrongful death attorneys in Fort Myers today at 239.277.0005 or online for a free case review.