Fort Myers No-Fault Auto Insurance Lawyer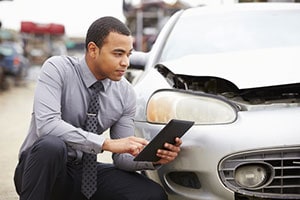 Most personal injury law firms have some experience handling car accidents and other motor vehicle collisions. At Garvin Injury Law, our Fort Myers car accident lawyers have more than 40 years of experience, and we consistently secure substantial results for our clients.
Florida car accident injury claims are somewhat unique compared to many other states because we have something called a no-fault auto insurance system. As it stands, we are one of only a dozen states that uses this kind of system.
The basic idea behind it is that policyholders can recover financial losses from their own auto accident injuries – no matter who is at fault. It restricts one's right to sue the at-fault party in a collision to circumstances involving serious injury and death. The first-party benefits coverage is known as personal injury protection (PIP).
Florida's no-fault auto insurance law, F.S. 627.7407, allows for coverage of a portion of medical expenses and lost wages – up to $10,000 – to be paid to the policyholder, passengers, and resident relatives (and in some cases, an injured bicyclist or pedestrian) following a crash with injuries.
If you have ever been seriously injured in a crash, you know that $10,000 can go quickly. When you are looking for the best injury attorney in Fort Myers, you need to be certain they will help you receive maximum damages under PIP and further explore the possibility of seeking compensatory damages from the at-fault driver and other defendants.
What Does Florida PIP Cover?
As outlined in F.S. 627.736, PIP is an insurance policy that provides personal injury protection benefits to:
The named insured;
Relatives residing in the same household;
Passengers in the motor vehicle;
Other persons struck by the motor vehicle who suffered bodily injury while not an occupant of a self-propelled vehicle (i.e., bicyclists and pedestrians). (It should be noted that bicyclists and pedestrians can also seek PIP through their own auto insurer, but because the state does not require bicyclists and pedestrians to carry auto insurance, they can alternatively claim it from the at-fault driver's PIP policy.)
One of the most important elements of PIP coverage is medical benefits. The statute provides for the coverage of 80 percent of all "medically-necessary" medical, surgical, X-ray, dental, and disability benefits. These must be received within the first 14 days after the crash, and are limited to certain types of health care providers (i.e., orthopedic doctors, physical therapists, radiologists, general medicine, etc.).
Although the limit on PIP benefits is $10,000, that assumes the injured person had an "emergency medical condition" as designated by physician, or advanced registered nurse practitioner. If a crash victim does not have an emergency medical condition, he or she will be limited to reimbursement of just $2,500.
There are also disability benefits available if you are forced to take time off work due to injuries arising from a crash in Fort Myers. PIP will provide 60 percent of any loss of gross income and earning capacity suffered as a result of your injuries. You can also receive compensation for all reasonable expenses incurred in obtaining help from others with ordinary or necessary services you would have otherwise performed without income in your home. These benefits are payable every two weeks.
PIP also offers $5,000 in death benefits for a fatality resulting from injury, illness, disease or death arising out of one's ownership, maintenance, or use of a vehicle. These benefits are in addition to those received for medical and disability under the policy. Insurers can pay these benefits to the administrator of the decedent's estate or to the deceased's relatives.
We should point out there are numerous authorized exclusions in PIP, which include injuries sustained by the insured and resident relatives while in a vehicle owned by the insured but not insured under the policy or for injuries suffered by someone operating a covered vehicle without the vehicle owner's permission. Further, PIP coverage is subject to your deductible, as outlined by the policy.
When Can I Sue The At-Fault Driver?
As noted earlier, $10,000 often does not go far in a car accident case with serious injuries; however, you must first meet certain criteria before your attorney can pursue action against the other motorist.
The circumstances under which you can "step out" of the no-fault auto insurance system and pursue a claim for damages against a negligent driver, pursuant to F.S. 627.737(2), are as follows:
You suffered significant as well as a permanent loss of a vital bodily function.
You suffered a permanent injury within a reasonable degree of medical probability (aside from disfigurement or scarring).
You suffered permanent and significant disfigurement or scarring.
Death.
Defendants have the right to challenge whether you have met these requirements, so it is essential you are prepared and hire an experienced car accident attorney in Southwest Florida.
Contact our Fort Myers attorneys at Garvin Injury Law today at 239.277.0005 or online for a free case review.