Fort Myers Drunk Driving Accident Lawyer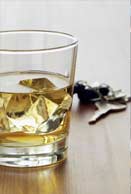 Florida drunk driving accidents kill, maim and devastate families.
Of the more than 395,000 crashes reported by the Florida Department of Highway Safety and Motor Vehicles, more than 5,800 involved a driver confirmed to be under the influence of alcohol or drugs. Florida's rate of adult drivers who report drinking too much before driving in the past month is higher than the national average, according to the Centers for Disease Control and Prevention.
The Fort Myers drunk driving injury lawyers at Garvin Injury Law use the term "accident" in this case loosely because the reality is these are wholly preventable crashes caused by individuals who not only broke the law, F.S. 316.193 but have also endangered their passengers and other road users with the decision to drink and drive. Impaired driving is a choice, not an accident.
Because Florida is a no-fault state with regard to auto insurance, PIP (personal injury protection) coverage can offer up to $10,000 in medical/disability benefits and $5,000 in death benefits, regardless of fault. To pursue other forms of compensation - including bodily injury liability coverage, uninsured/underinsured motorist (UM/UIM) coverage, and other liability coverage, one must typically prove negligence.
Civil vs. Criminal Drunk Driving Cases
When drunk driving or impaired driving results in serious injury or death, it is considered a felony crime, punishable by a maximum of between 5 and 15 years in prison. It is also a form of negligence. The criminal and civil cases are initiated separately (one by a state prosecutor and another by the injured victim/surviving relatives).
While it is not unheard of for a criminal court to order victim restitution in DUI criminal cases, the end goal of the civil justice system is punishment, while the civil system focuses on making the victim whole. It is in this forum victims may pursue damages for medical bills, lost wages/disability, pain and suffering, loss of life enjoyment, and loss of consortium.
In a civil case, one must prove:
The Defendant had a duty of care to the plaintiff to practice due caution;
The Defendant breached the duty of care;
The Defendant's actions resulted in the plaintiff's injuries.
While criminal injury lawsuits will only hold responsible those who have committed violations of Florida statute, civil injury law allows those harmed to pursue claims against not only the driver but other potentially liable parties, including:
Any establishment/vendor that served alcohol to a minor in violation of Florida's dram shop law, F.S. 768.125.
The owner of the vehicle, even if he/she was not driving. Florida considers vehicles to be dangerous instrumentality, and thus vehicle owners can be liable for negligent vehicle operation (negligent entrustment), even if they were not the person behind the wheel.
The drunk driver's employer, if the negligent driver was acting in the course and scope of employment at the time of the collision. An employer can be either vicariously liable or directly liable, the latter in cases where the employer failed to adequately screen or monitor drivers they employed.
Those are just a few examples. Others may apply depending on the circumstances of the drunk driving crash in which you were involved.
Punitive Damages for Florida DUI Injuries, Death
One unique aspect of drunk driving cases compared to most other crashes is that victims are more likely to be granted the court's permission to pursue punitive damages. As noted in F.S. 768.72, punitive damages are only allowed for injury cases involving intentional misconduct or gross negligence.
Most car accident cases - and civil injury claims in general - do not rise to this level. One must prove that the defendant either had actual knowledge of the wrongfulness of the conduct and high probability of damage and/or the defendant's actions were so reckless or wanting in care as to constitute a conscious disregard or indifference to the life, safety, or rights of other persons. Punitive damages are often substantially higher than compensatory damages, as the former is intended to punish the defendant and the latter for compensating victims for actual losses.
Challenging Drunk Driver Defenses
Drunk driving is inexcusable, but liability for resulting injuries can be successfully challenged. One of the most commonly-used defenses is that of comparative fault, wherein the defendant alleges that the plaintiff bore some degree of responsibility for the crash. Per F.S. 768.81, a finding of comparative fault can proportionately reduce a defendant's responsibility to cover damages. If the court finds the plaintiff was 30 percent at fault for a drunk driving crash (perhaps he or she was speeding, following too closely or distracted), the plaintiff's total damages will be reduced by 30 percent.
Because liability is often easily established in drunk driving cases, damages are usually the most hotly-contested issue. Defense attorneys will argue you were not nearly as hurt as you claim or that your injuries were due to some other cause. An experienced injury attorney is critical to shutting down these arguments.
What if the Drunk Driver is Hurt?
If you are a driver who was impaired at the time of a crash, injured, but not wholly at-fault, you may be able to pursue damages against another driver, but only in limited circumstances. F.S. 768.36 bars driver plaintiffs from collecting damages as a result of a crash wherein he/she had a blood-alcohol concentration of 0.08 or higher AND as a result of that, impairment was found to be more than 50 percent responsible for causing the crash. Passengers of a drunk driver's vehicle have a better chance of making a case for damages.
There have also been cases wherein underage impaired drivers have successfully sued the bar/establishment that unlawfully served them alcohol, but it will depend on the circumstances.
Our Fort Myers drunk driving injury attorneys urge victims in DUI crashes not to wait to consult a lawyer about their potential legal options.
Call or email the Garvin Injury Law today for a free consultation, and we will evaluate your claim and determine the appropriate course of action. We have offices in Fort Myers, Naples, and Key West. We have been handling drunk driving injury cases in Fort Myers, Florida, for over 30 years.