Fort Myers Assisted Living Facility Abuse Lawyers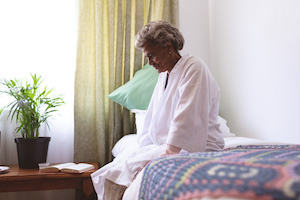 In recent years, there has been a growing awareness of assisted living facility residents. This is partly due to a few high-profile cases, as well as the fact that the overall number of residents continues to climb.
There are more than 39,000 assisted living facilities (ALFs) throughout the U.S., with a bed capacity of nearly 1 million. As baby boomers grow older, the demand for ALF services trends upward. Analysis by Health Services Research found that by 2030, an estimated 61 million people will be aged between 66 and 84. Those 85 and older will number 9 million.
Assisted living facility residents are at higher risk for abuse, neglect, and negligence because they often suffer from some combination of cognitive impairments, behavioral issues, and physical limitations that leave them heavily reliant on caregivers. Yet the regulatory rules that govern their safety are a patchwork. Unlike the stringent federal standards and oversight for nursing homes, states are put in charge of assisted living facility guidelines. In Florida, those are spelled out in F.S. § 429.01-429.54.
One analysis by the U.S. Government Accountability Office (GAO) found that many states typically have far weaker rules for reporting and investigating assisted living facility abuse and neglect than they do for nursing homes. For instance, while federal law requires nursing homes to notify law enforcement of abuse within 24 hours. There is no such federal rule that governs assisted living homes.
Another GAO report found that more than half of state Medicaid agencies were not able to cite the number of serious incidents at assisted living settings – including physical, sexual, and emotional abuse – because they lacked systems that could collect that data. A handful of states do not monitor unauthorized use of restraints, referrals to protective services, or unexplained deaths.
Our Fort Myers assisted living facility abuse lawyers are committed to holding these facilities accountable for failing to provide for and protect these individuals.
What Are Assisted Living Facilities?
Assisted living facilities provide care and support to adults who are older or disabled and unable to live independently. Most residents are younger, healthier, and require less medication than nursing home residents. They often have more freedom to walk around unsupervised and take care of themselves. ALF staffers provide meals, housing, personal care, and supportive services like grooming and help with social activities.
Compared to skilled nursing facilities (aka nursing homes), ALFs tend to be less costly and restrictive. ALFs are more ideal for those who do not require 24-7 care and supervision. As noted by the Florida Department of Elder Affairs, anyone who does require intensive nursing care should be transferred to a nursing home, unless they are an existing resident receiving hospice. Assisted living homes outnumber nursing homes almost 2 to 1.
Recognizing Abuse in Assisted Living Facilities
Florida law guarantees every ALF resident the right to:
Be free from abuse.
Be free from neglect (including the kind that results in repeated falls and pressure sores).
Be treated with dignity, respect, and courtesy.
Enjoy private, unrestricted communication with their family and their doctors.
Manage their own financial affairs (if they are mentally competent to do so).
There has not been as much research into assisted living facility abuse compared to nursing home abuse, but what we do have suggests it is a consistent, if less common, problem. One study by the National Institute of Justice revealed resident-on-resident abuse tends to be more common than staff abuse. The National Research Council notes that mistreatment in these settings may be hidden, poorly characterized and, largely unaddressed. Another analysis found that residents of assisted living facilities are poorly-informed about protective services and uncertain about their options if care isn't optimal. That is why it is important for family and loved ones to be vigilant in watching for any indicators of abuse or neglect.
Some signs of assisted living abuse can include:
Medication errors
Repeated falls
Pressure ulcers/bedsores
Unexplained weight loss
Fearful or intimidated attitude
Elopement/resident wandering away from the facility
Undocumented or unexplained broken bones
Unsanitary living conditions
Excessive use of chemical or physical restraints
Dehydration or starvation
Injury-related or unexplained death
If the incident or suspected abuse is severe, loved ones should immediately report the incident to the Florida long-term care ombudsman, who can initiate an investigation on reports of abuse and also contact adult protective services. Once your loved one is no longer in immediate danger, it is in your best interest to contact a Florida assisted living abuse lawyer as soon as possible.
Contact our Fort Myers personal injury attorneys at Garvin Injury Law today at 239.277.0005 or online for a free case review.