Cape Coral Car Accident Lawyer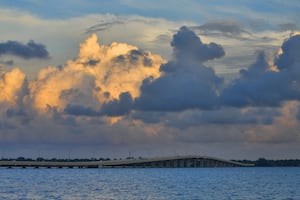 Cape Coral is among the fastest growing metro areas in the nation. It is also among the most dangerous when it comes to the risk of serious or fatal traffic collisions.
Founded in 1970, Cape Coral now has a residential population of 200,000, making it by far the largest metro area in Lee County. Cape Coral has been named the fastest growing city in America by Forbes magazine. It is the seventh fastest growing city in the nation, according to the U.S. Census Bureau.
Such explosive growth has landed it on less flattering lists: Smart Growth America has named it the deadliest city in the nation for walkers, primarily because its infrastructure, including adequate sidewalks, streetlights and road crossings, has not kept up with the demand for multi-lane roads and high-capacity intersections.
Our Cape Coral car accident lawyers continue to see far too many serious and fatal traffic collisions throughout the city, but particularly at the large number of divided roadways governed by four-way stop signs in Cape Coral.
Cape Coral Car Accident Injury Lawsuits
Finding an experienced car accident attorney in Cape Coral can best help determine your rights in the wake of a serious or fatal traffic collision. Your ability to collect damages will be determined based on fault and available insurance coverage.
Many motorists who are victimized by an obviously negligent driver believe collecting damages should be a straightforward matter. Unfortunately, that is often not the case. Florida's low mandatory minimum auto insurance coverage requires drivers carry just $10,000 in Personal Injury Protection and $10,000 in Property Damage coverage. Those limits are the lowest in the nation and the Insurance Information Institute estimates about 25 percent of motorists are on the road without any insurance coverage at all.
Your Fort Myers personal injury law firm must work to determine all at-fault parties as well as all available insurance coverage. This may include insurance coverage in place on other vehicles in an at-fault drivers household or a claim against a victim's own insurance carrier in cases where uninsured motorist (UM) or underinsured motorist (UIM) coverage is available. UM/UIM is optional coverage in Florida. It protects a driver in cases where another driver causes a collision and either does not have insurance (or flees the scene and is not located), or does not have enough insurance to adequately compensate a victim for damages.
Florida is a comparative fault state, and under F.S. 768.81 a victim determined to be partially at fault may still collect damages as long as the victim was less at fault than defendant. Insurance companies often use this statute in an attempt to blame the victim and reduce their own liability. A personal injury law firm with significant experience litigating these types of cases will be ready to defend against such allegations. But from a victim's standpoint, it's important to understand that you may still be entitled to collect damages even if you were partially to blame.
Your chosen Cape Coral car accident lawyer must also work to determine the full extent of you damages, which includes property damage, medical bills, lost wages, pain and suffering and the cost of rehabilitation, as well as other economic and non-economic damages.
At the Garvin Injury Law, we focus exclusively on the representation of injury victims and have lived and worked in Southwest Florida for many years. We offer free and confidential consultations to discuss your rights and we never charge a fee unless we are successful in making a recovery on your behalf.
If you or a loved one is injured, call the Garvin Injury Law at 800.977.7017 for your free consultation.