Bonita Springs Personal Injury Lawyer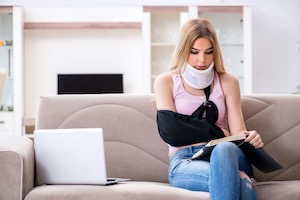 Bonita Springs personal injury lawyers are invested in helping those injured as a result of someone else's actions pursue full and fair financial compensation from those who had a legal responsibility to exercise greater care. The stated purpose of "compensatory damages" in these cases is to "make whole" the person or persons affected.
At Garvin Injury Law, we recognize that for people profoundly impacted by drunk or careless drivers, irresponsible property owners, or negligent doctors, money can't erase the past. What financial damage awards can do, however, is help those injured begin to turn the page and transition with greater ease to the next chapter.
Beyond this, a successful civil claim in South Florida has the potential to help secure a measure of accountability. Punishment is generally not the purpose of civil litigation (except in the narrow circumstances where punitive damages are applicable, pursuant to F.S. 768.73). However, as longtime personal injury attorneys, we can attest that survivors do often derive a degree of closure from civil case victories.
Types of Cases Bonita Springs Personal Injury Lawyers Handle
Here in Bonita Springs, FL, personal injury lawyers most often take on cases that involve:
It's worth noting that not every injury is actionable.
Most Florida personal injury claims require proof of negligence. Broadly speaking, negligence can be defined as one's failure to use reasonable care when they had a legal responsibility to do so, resulting in injury to someone else. Each of these elements must be proven to collect damages from the tortfeasor (legalese for the wrongdoer).
There are a few types of injury cases where the standard is a bit different. For example, in Bonita Springs medical malpractice cases, an expert witness is required to show that the doctor breached the applicable standard of care for their profession and the treatment setting where the harm occurred.
Another legal theory used in some injury cases is strict liability. Essentially, it's where a person or entity may be held legally responsible for damages or injuries even if they did not act with fault or negligence or intent. In Florida, it's typically applied to animal bites, manufacturing defects (of dangerous products), and abnormally dangerous activities.
Contentious Issues in South Florida Civil Injury Claims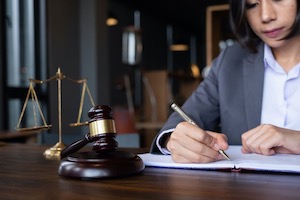 Not all personal injury claims require a lawsuit, but most are going to involve insurance companies. A skilled injury attorney can actually help you avoid litigation in some instances by negotiating a fair settlement with insurers early on. Even when negotiations aren't as fruitful as we'd like, we can often gain certain concessions - for example, on the question of fault. That leaves fewer issues that can take less time to resolve if the case must proceed to civil court (in Bonita Springs, the 20th Judicial Circuit, which serves Lee, Collier, Charlotte, Glades, and Hendry Counties).
While every case is of course different, the issues that tend to be the most contentious in civil case disputes:
Fault. In Florida, fault is not an either-or proposition. The Sunshine State abides by a system of pure comparative fault, as spelled out in F.S. 768.81. More than one person/entity can be at-fault for another's injuries, and each at-fault party is proportionately responsible to cover their own part of the resulting damages. That means the person who was injured can also be found "comparably negligent" for their own injuries. This will impact the monetary damages to which they are entitled. As a pure comparative fault state, a person can be 99 percent at-fault for their own injury and still collect damages from another for their 1 percent of the blame. Of course, as a civil trial attorney will tell you, that isn't ideal. We work to mitigate assertions of comparative fault against our clients and fight for full and fair compensation. (Note that in strict liability cases, it is not necessary to prove "fault," but there are still specific elements that must be established for the case to prevail.)
Damages. There are different types of damages that come into play in a civil injury case, but primarily we're talking about compensatory damages - which include special/actual damages (medical bills, ambulance services, medication costs, nursing home care, loss of wages, increased living expenses, transportation, domestic services, transportation, etc) and general damages (pain and suffering, emotional distress, disfigurement, loss of mental capacity, loss of life enjoyment, loss of consortium, etc.). Defendants in civil cases will often challenge the severity and cost of a plaintiff's alleged damages, with the end goal being to reduce the amount they may be required to pay if found at-fault. In rare instances (drunk driving, gross negligence, intentional torts, etc.), Florida courts will allow a request for punitive damages, which are intended to punish the wrongdoer and/or deter future wrongdoing. These can substantially increase the amount of damages one is owed, and thus are aggressively challenged by defendants.
Most Bonita Springs injury lawsuits won't make it to trial. That's because most are resolved prior to that point, often in a settlement deal. Nonetheless, it's smart to work with an injury law firm with extensive civil trial experience - and a track record of success - in the event that pressing on to that point is in your best interests.
Bonita Springs Bad Faith Insurance Claims
Bad faith insurance claims can stem from personal injury cases. As previously mentioned, most personal injury cases involve insurers - auto insurers, homeowner insurers, commercial property insurers, etc. (The exception would be cases involving a high-asset defendant.)
Insurers routinely work to minimize the liability of themselves and their insureds. However, they are required by law to act in good faith in their dealings. Failure to do so is called "bad faith insurance."
Florida's "bad faith" law allows an insured person - or someone who has been injured by an insured person - to recover damages from an insurer that failed to settle a claim in good faith when the insurer could have done so. The statute recognizes that insurers have a considerable advantage of their insureds in terms of bargaining power, and that has led to unfair practices on the part of insurers. Examples of bad faith faith insurance would be denying a claim without giving a reason, offering less money than a claim is worth, refusing to pay a valid claim, failing to conduct a complete and prompt investigation, misrepresenting policy language or the law, putting the company's profits over a policyholder's valid claim, delaying payment of a valid claim, making threats, or refusing reasonable requests for documentation.
First-party bad faith claims are pursued by insureds who sue their own insurer claiming refusal to settle a claim against the insurer in good faith. These usually involve improperly-denied coverage, underpaid losses, or payment delays without justification. Third-party bad faith claims arise when an insurer fails to settle in good faith a third party's claim against the insured within the policy limits.
Bonita Springs bad faith insurance claims should never be pursued without the aid of an experienced personal injury lawyer.
If you have sustained a personal injury in Bonita Springs and/or have been grappling with unreasonable insurers, our dedicated team of civil trial lawyers can help.
Contact Garvin Injury Law personal injury lawyers in Bonita Springs today at 239.277.0005 or online for a free case review.