The Garvin Law Firm is a father and son legal team, with offices in Key West, that combines over 35 years of successful legal representation with a contemporary passion and drive to provide the best legal advocacy available.
Our firm's experience includes numerous trials and the successful resolution of cases involving automobile accidents, aviation crashes, defective product injuries, medical and lawyer malpractice, along with the defense of individuals charged with crimes in both state and Federal courts.
Whether we are representing a criminal defendant or someone with a serious injury, our firm passionately represents our client's interests and stands up against those with power, the large insurance companies, corporations, and both the state and federal governments.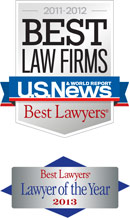 SERIOUS INJURY
Medical Malpractice
Wrongful Death
Car Accidents
Slip and Fall
Product Liability
& all other Serious Injury Cases
If you are visiting our site you are most likely about to make a big decision- the selection of an attorney after a serious injury, the loss of a loved one, or after being accused of a crime. This is an important decision that requires a great deal of thought and should not be done by merely visiting a website or flipping through a phone book. We welcome you to spend a few minutes browsing through our website and then give us a ring to schedule your free confidential consultation.
Over the past 35 years Attorney Jeff Garvin and more recently his son Leland, have had the pleasure of representing hundreds of clients who were the victims of negligence or defective products. Before selecting an attorney you should consider the attorney's experience in the particular type of case, their record for trials and settlements, and how they are rated by their peers. We are proud of our record of victories over a wide range of cases and invite your inquiry into the various types of cases that we have handled. We are equally proud of how other lawyers have rated our abilities and would urge you to consider consulting nationally recognized peer-review sources such as Martindale-Hubbell
Key West Office:
317 Whitehead Street
Key West, Florida 33040
(305) 791-6555
– Key West Injury Lawyer Webpage-
– Key West Car Accident Lawyer Info-