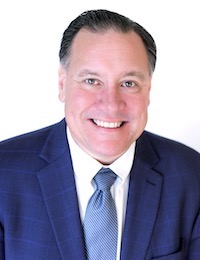 Justin Barger
Attorney and Counselor at Law
Justin R. Barger joined the firm in 2023, enhancing our litigation team here at Garvin Injury Law.
Mr. Barger was born in Miami, Florida. He then attended The University of North Florida where he graduated with a double major. He attended Saint Thomas University School of Law in Miami and moved to Naples after graduating to start his legal career.
While awaiting his bar exam results, he had his first taste of the field of personal injury law when he was involved in a tragic motorcycle accident in Lee County that took the life of his dear friend and hospitalized Mr. Barger for weeks. As a result of the crash, Mr. Barger sustained serious injury breaking his back in multiple places, breaking multiple ribs, and requiring him to have a plate put into his shoulder to mend shattered bones.
After his recovery, he started his legal career first with the Department of Children and Families protecting the abused, abandoned, and neglected children of Southwest Florida. Realizing the need to gain valuable trial skills he started working at the Office of the Public Defender for the 20th Judicial Circuit. During his 11 years there, Mr. Barger tried cases from simple misdemeanors to homicide, drug trafficking, and SVU cases. He has had thousands of clients argue hundreds of motions and had over 40 Jury and non-Jury trials.
Mr. Barger will use his legal knowledge and trial skills to represent you in your time of need.
Mr. Barger lives in Naples with his wife and three children. He is an Eagle Scout. He enjoys outdoor activities, such as taking his children to the beach, hiking, and camping with his family, and is a competent carpenter and handyman in his spare time.