Fort Myers Personal Injury Lawyers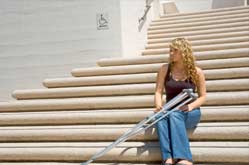 Personal injury law is an area of the law which is also known as tort law.  A tort is a harmful act (or failure to act) which often results in a physical injury to the victim. The basic principal of tort law is that an innocent victim should be compensated for his or her losses by the person responsible.
In Florida, certain types of incidents can be both a tort and a crime.  When such conduct occurs, the state will evaluate whether to prosecute the wrongdoer for the crime.  Whether or not the state prosecutes the criminal action does not affect your right to pursue the civil action.
The majority of personal injury lawsuits in Florida are brought under the theory of negligence.  In order to make a claim based on negligence, the injured party must prove the following 4 elements:
That the defendant owed them a certain duty;
That the defendant breached that duty;
That the defendant's breach was the cause of the injury, and;
That the plaintiff suffered an injury.
If you are able to show that the previous four elements are present in your case you may be entitled to compensatory or even punitive damages.
In Florida there is a four (4) year statute of limitations in personal injury cases which would begin to run at the date of the accident/incident.  If the accident resulted in death, there is a two (2) year time period that commences on the date of death.  If an action is not filed within the appropriate time frame, you will forever be barred from doing so.
Please contact our office or visit the appropriate web page that pertains to your specific case for more information.
-Fort Myers Accident Attorney Webpage-
-Lee County Injury Lawyer Information-